A Contactless, Smartphone Internet tool which helps you Know...
Who visited, When, Where and with Whom, in Realtime.
No Pens, No Paper, No Shared Screens, No Apps, Nothing to Install!
Scroll down to watch videos of how different businesses will use MyVisitorLog
 "Just a quick note to say that we're ready to go.  Quick and easy and free of fuss, it was up and running in about 45 minutes.  The website is super user-friendly and the help videos were concise and on point.  Thank you so much.  Having this system up and ready for contact tracing purposes when we re-open at Level 2 will make our lives easier, and one less thing to worry about with everything else that is happening can only be a good thing.  I'll be watching out for MyVisitorLog on Jacinda's Kiwi Ingenuity segment at a one o'clock Covid19 briefing, because I'm sure it fits the definition!" Glenys Wynn, Executive Assistant - Rocket Corporation and Rocket Kitchen
Thanks for checking out MyVisitorLog- our contactless, B2B visitor (and staff), health & safety tool for managing COVID-19 and more importantly what comes afterwards.
The old way:  Typically businesses have managed visitor logs on paper, but today no-one wants to use a shared piece of paper and pen or shared screen. 
When we set out to build MyVisitorLog we were very conscious of the impact that COVID-19 is having on businesses, but we wanted to also look to the future and build something for when we come out of the current environment.
Businesses have always had to manage Visitor Health and Safety, so we wanted to create a B2B Visitor Management tool which will also help businesses manage this aspect of their business long after COVID-19.   
We have drawn on our years of experience building applications to help businesses manage employee attendance, to build MyVisitorLog. 
Will it work for my business?
Two common questions we are asked when talking to businesses are "will it work for my business" and "is it to complex or is it to simplistic?"
Thats why we have created a number of "Use Case" videos to demonstrate how MyVisitorLog will help your business, whether it's large or small, simple or complex. 
If you would like to book a time for a quick live Zoom demo so we can discuss your specific needs please the Book a Zoom Demo button to schedule a zoom Meeting with our CEO Steve Nathan or use our live chat app in the corner of the screen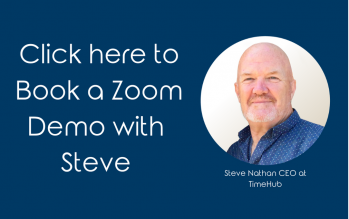 MyVisitorLog.... Fast Check In Contact Tracing for Cafes, Bars, Restaurants, Gyms, Aged Care Facilities or anywhere you just need to see who visited your business and be able to Contact Trace them.
MyVisitorLog - Fast "Check-in" Contact Tracing & Health and Safety Management for businesses who need to capture additional information about their B2B Visitors.
MyVisitorLog for Managing Visitors to a more complex business such as a construction site or where you have multiple sites you need to manage.
MyVisitorLog for Managing Visitors to a Professional Services business
MyVisitorLog for Managing Visitor Safety and Contact Tracing at Events
MyVisitorLog for Managing Contact Tracing and Visitor Safety in Retail or Retail Services
MyVisitorLog for Managing Visitor Contact Tracing and Health & Safety at Reception where the visitor does not have a smartphone
The MyVisitorLog "Visitor Experience" - Fast and Easy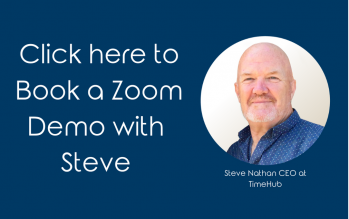 MyVisitorLog will help you:
Keeps your visitors, employees and businesses safe by eliminating paper visitor logs, which are unreliable, hard to access and carry germs.

It's mobile and contactless.  Visitors quickly sign-in through their smartphone browser.

There are no Apps and nothing to install. 

Visitor information is instantly available Anytime, Anywhere, on Any Device.

Instantly contact trace visitors

Ensure visitors and staff know your health and safety policies. 

Ask key health questions and communicate about Hazards

Manage evacuation lists in case of fire & natural disaster

Cost Effective Visitor Management that's Customisable to your business.  

Easy to use, fast to setup.

And much more