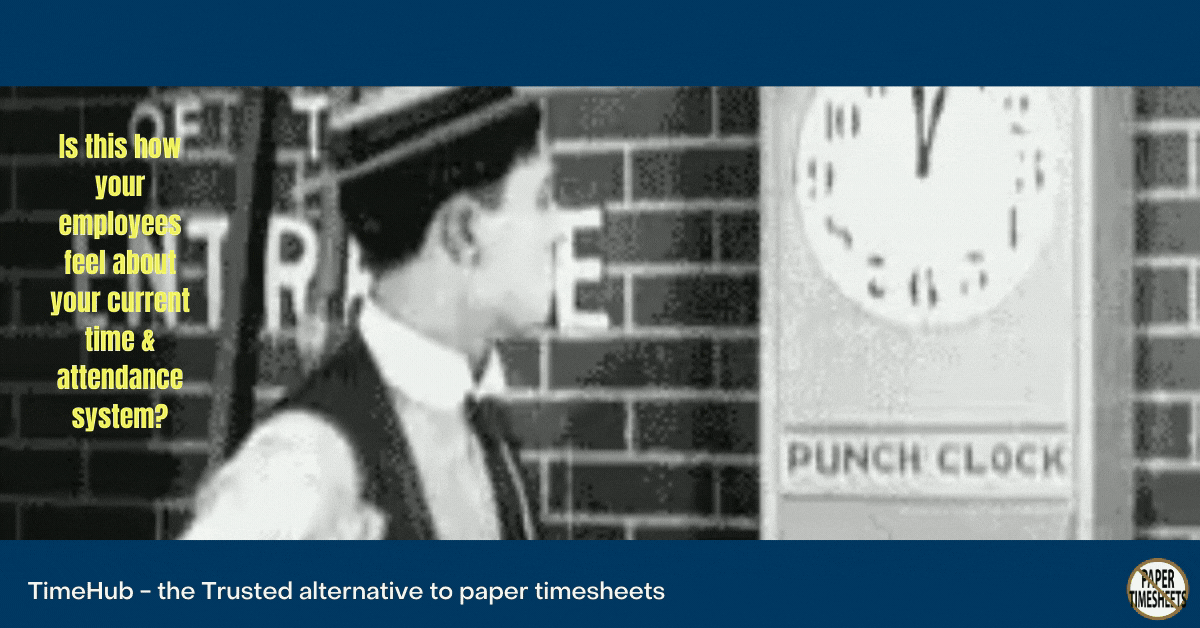 By timehub
|
16 Sep 2020
|
Share This
Employee Engagement is key when it comes to implementing a new time and attendance system.
If they don't understand the Why they won't do the What.
This is why we provide new clients with a document they can use to explain "Why" the system is being introduced and how it will benefit the staff (not just the business)
This document also sets our the key policy and procedure information for using the new system and the rules related to employee time and attendance.
While the "rules" sections are important , it is the first section which is the most important.
Below is a small sample section of the document, which could be used for any Time & Attendance system. If you would like an editable copy of the template we provide our clients ("Our Company Time and Attendance Policy") so you can create your own version, you can get it by emailing me at steve@timehub.co.nz
"Our Time and Attendance Policy"
Introduction:
We use the TimeHub/MyTimesheets system to improve our payroll process and to ensure we are compliant with the record keeping requirement of the Employment Relations Act 2000 and the Holidays Act 2003 (see below)
Our primary focus in doing this is to….
Ensure you are paid accurately. There will be no longer be the need for paper timesheets, manual calculation of your hours or manual keying the data into our payroll system. It speeds up the payroll process which means you will be paid on time.
We have selected a system which is very simple to use and so long as you clock in and out or enter your time (delete one) each day you will be paid accurately.

It is fair, in that TimeHub/MyTimesheets automates the application of our company's attendance rules. In doing so it takes out the "Human Error" Factor. It's simple – Clock In/Clock or Out Enter your Time (delete one) each day = Get Paid.
It ensures you are paid correctly for Public Holidays, whether worked or not. It will also help us to plan and manage other leave such as Annual Leave, Sick Leave etc.
 There is a lot more to the process of implementing a new time and attendance system, but if you don't get the "people" portion right you will be in for a long battle.