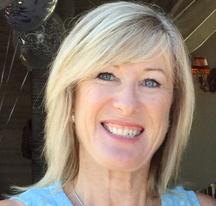 Having spent many years working with payroll people just like you, I know the pressure you can be under and that finding better or quicker ways to do things is always helpful.

For 15 years my husband Steve and I owned and operated Comacc Payroll and during this time I worked with hundreds of payroll people helping them with implementation. I also set up and ran our payroll temping agency Payroll Temps.

One aspect of the payroll process which was always important was that final stage 
– printing the payslips. A key to this step is having access to quality payslips which are easy to load, won't jam, are cost-effective and provide security for the staff receiving them.

That's why I set up Just Payslips.

At Just Payslips we offer you:


A quality product - payslips are a key document for your staff

A product which delivers confidentiality and security

Competitive prices - we won't be beaten on price

Ease of use - our goal is to help reduce the time you spend on payroll

Compatibility with most Payroll Systems

A service which meets your needs and timeline, including optional scheduled "Just in time" delivery

But don't take my word for it, click here to view our product page or request a free payslip sample pack.

I look forward to working with you.

Bev Nathan
Director