Every business wants to reduce costs and improve their processes, and we imagine your clients are no different.
One way you can do this is by improving the way you track and capture employee time. 
In the 25 years I have been in the payroll industry (we used to own Comacc The Payroll People - now MYOB Exo) it has become clear to me that the way to improve the payroll process is to improve the way "time data" is captured. That's why we specialise in this critical area.
To do this we have developed two internet-based applications, MyTimesheets and TimeHub Time & Attendance , which reduce the time and cost of tracking employee hours, leave and even the jobs they are working on. 
The solution we believe offers the greatest value to practices who provide Accounting, Bookkeeping and Financial Advisory Services is MyTimesheets as it offers a wide range of features which can be used to help your clients directly or if you provide a payroll bureau service it will speed up the payroll process and make the data more accurate .
MyTimesheets is a mobile optimised, digital timeclock/timesheet tool which replaces paper time sheets and punch clocks. It tracks employees time in real time using tablets, smartphones or PC's as time clocks. Watch the video below to learn more. 
Both systems improve the speed and accuracy of processing your clients payroll. 
Join our Partner Program as a referrer or an implementer
We are currently putting together a nationwide network of Bookkeepers and Accountant who support clients payroll needs.
We would love to have a chat with you about how MyTimesheets can help you and your clients, whether by improving the way they manage employee timesheets or by helping you improve the way you capture data for your payroll bureau services. 
If you support clients payroll needs, lets talk. You can book a time to chat here - Lets Talk 

Thanks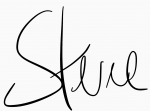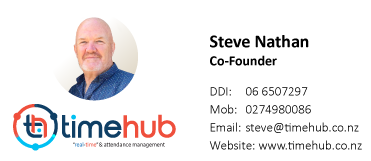 The Complete MyTimesheets Tour in less than 10 minutes
Capture Timesheets Anywhere, Anytime on Any Device
MyTimesheets is a simple, mobile optimised, digital tool which allows employees to record and submit their timesheets and then once approved have the data feed to any payroll system or job costing system.  
Provides simple, fast and accurate data capture of employees hours – this is the key to effective management of employee attendance, payroll and job costing.
Imagine what would happen if your staff could complete their timesheets via a Smartphone, Tablet or PC ready for your review and approve before exporting straight to your payroll system.

Imagine if the same digital timesheet data could be used to track time spent on jobs, tasks or projects and update your job costing system.

Imagine if your staff could use their cellphone to track hours worked or start and finish times in near real-time. No more chasing illegible, inaccurate timesheets. 

Imagine if your staff could apply for leave and have it approved so that it goes straight into your payroll in the correct week.

Imagine being able to message your staff via their timesheet!

Imagine if you could also manage all this from your Smartphone, Tablet or PC anywhere in the world so long as you had internet. 
THINK OF THE TIME AND MONEY YOU'LL SAVE!
No more late or lost timesheets

No more lost charges

The payroll data entry only takes a few seconds

Staff can submit their timesheets during the day, at the end of the day, weekly or as soon as they finish jobs.

Works with or without Labour/Job Costing

No expensive hardware to buy

Works with any Smartphone, Tablet or PC with an internet connection. 

This (and more) is possible with MyTimesheets.
Visit www.mytimesheets.co.nz