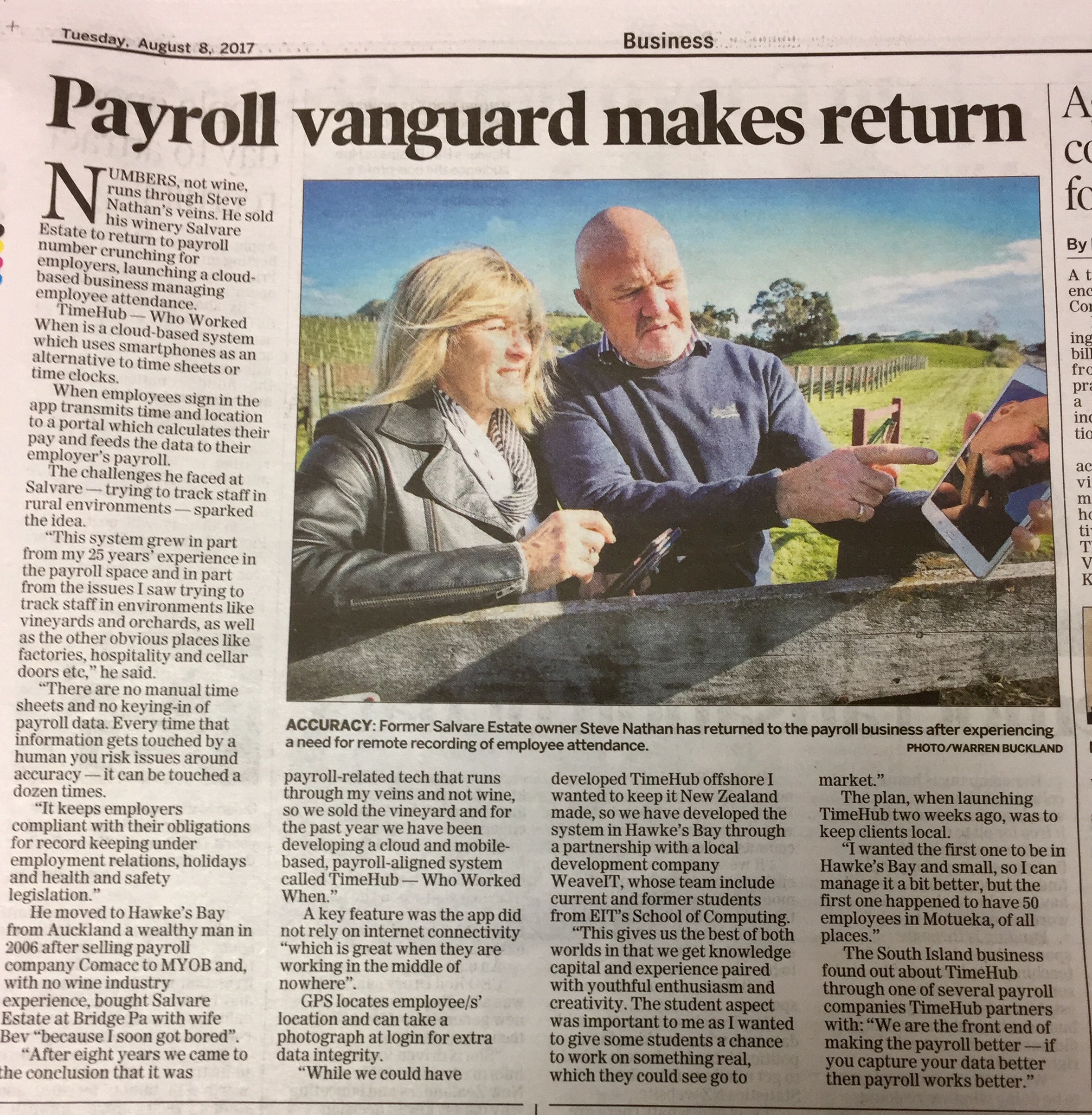 By timehub
|
8 Aug 2017
|
Share This
From Wine to Time - the next part of our journey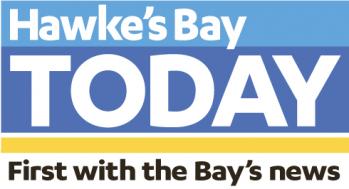 Numbers, not wine, runs through Steve Nathan's veins. He sold his winery Salvare Estate to return to payroll number crunching for employers, launching a cloud-based business managing employee attendance.
TimeHub - Who Worked When is a cloud-based system which uses smartphones as an alternative to time sheets or time clocks.
When employees sign in the app transmits time and location to a portal which calculates their pay and feeds the data to their employer's payroll.
The challenges he faced at Salvare - trying to track staff in rural environments - sparked the idea.
"This system grew in part from my 25 years' experience in the payroll space and in part from the issues I saw trying to track staff in environments like vineyards and orchards, as well as the other obvious places like factories, hospitality and cellar doors etc," he said.
"There are no manual time sheets and no keying-in of payroll data. Every time that information gets touched by a human you risk issues around accuracy - it can be touched a dozen times.
"It keeps employers compliant with their obligations for record keeping under employment relations, holidays and health and safety legislation."
He moved to Hawke's Bay from Auckland in 2006 after selling payroll company Comacc to MYOB and, with no wine industry experience, bought Salvare Estate at Bridge Pa with wife Bev "because I soon got bored".
"After eight years we came to the conclusion that it was payroll-related tech that runs through my veins and not wine, so we sold the vineyard and for the past year we have been developing a cloud and mobile-based, payroll-aligned system called TimeHub - Who Worked When."
A key feature was the app did not rely on internet connectivity "which is great when they are working in the middle of nowhere".
GPS locates employee/s' location and can take a photograph at login for extra data integrity.
"While we could have developed TimeHub offshore I wanted to keep it New Zealand made, so we have developed the system in Hawke's Bay through a partnership with a local development company WeaveIT, whose team include current and former students from EIT's School of Computing.
"This gives us the best of both worlds in that we get knowledge capital and experience paired with youthful enthusiasm and creativity. The student aspect was important to me as I wanted to give some students a chance to work on something real, which they could see go to market."
The plan, when launching TimeHub two weeks ago, was to keep clients local.
"I wanted the first one to be in Hawke's Bay and small, so I can manage it a bit better, but the first one happened to have 50 employees in Motueka, of all places."
The South Island business found out about TimeHub through one of several payroll companies TimeHub partners with.
"We are the front end of making the payroll better - if you capture your data better, then payroll works better."