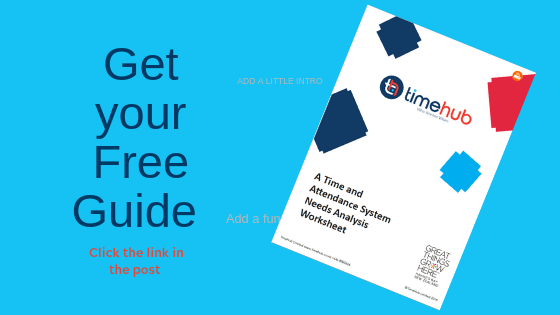 By timehub
|
7 Jul 2020
|
Share This
Selecting an employee attendance system should be treated like any other strategic decision
There is no other system you could implement that will have more impact on your business than a system related to payroll and your employees.
These systems will impact every person in your business.
They are mission critical.
That's why I believe, when it comes to selecting any "people management solution" it should be approached in a systematic and strategic way. Like any other major decision.
You need to work out your "why" and "select" a system rather than be "sold" one.
I have created a free, self-paced workbook to help you work out how you can improve the way your employees track the hours they work.
The guide will also step you through the process of selecting the best tool for your business should you want to eliminate time sheets.#

nopapertimesheets
#business #payroll #employees #accounting #hr #startup #smallbiz #entrepreneur
#smallbusiness #timeandattendance #sme #employment #nzmade #nz #businessnz