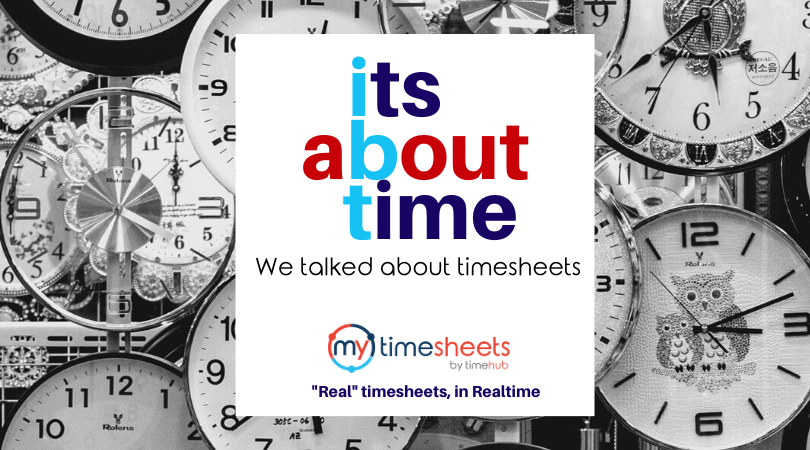 By timehub
|
4 Mar 2021
|
Share This
We need to have a conversation about timesheets.
It's 2021, and the old way we manage the recording of employee time and attendance (paper timesheets and punchclocks ) is broken and no longer viable in today's digital world.
Timesheets get a bad rap, but they shouldn't. Timesheets are mission critical.
Your employees feel great when they are paid for the hours they work, and payroll admins love it when they receive timesheets that are legible and accurate.
That's the way it should be.
But in most cases, that's not the reality.
You spend time chasing missing timesheets from staff who don't like filling them out. You spend time trying to decipher illegible handwriting and checking inaccurate calculations. Then you have to deal with a pile of paper timesheets which you have to key into your payroll system.
Timesheets feel like a chore, rather than a joy. Something you struggle with. Something you just want to get over and done with, not cherish. Rather than delight in it, you deal with it.
And yet, managing employee time remains mission critical.
Timesheets are important, but need to be simpler.
They should make it easy for a business to know what staff have been working on and manage payroll costs.
They should ensure you can bill your clients accurately for the work completed.
They should ensure you pay employees for the work they do every day. Nothing more and Nothing less.
They should ensure you are meeting your record keeping obligations under the Employment Relations, Holidays and Health and Safety at Work Acts.
They should ensure staff are paid correctly and are therefore able to support their families and pay their bills.
The good news is we think there is a better way.
You just need to find it, so this critical information is not obscured — buried in a mass of messy paper caused by bad habits and neglect.
Timesheets deserves a dust off. A renovation. Modernized for the way we work today in a digital and mobile world.
With MyTimesheets, we've done just that. It's a redo, a rethink, a simplified, potent reintroduction of timesheets.
A fresh start, the way it should be.
With MyTimesheets we have re-imagined the timesheet, and now you can capture accurate, timely, timesheets – Anywhere, Anytime on Any Device.
MyTimesheets our "realtime" employee Timesheet/Timeclock system. 
Click the image to watch a short video of  how easy it is for your team to track their time: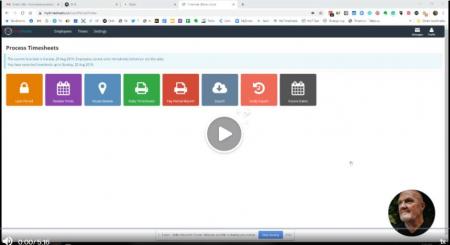 MyTimesheets App - No Paper, No Keying, No Stress
  MyTimesheets has been the best decision we have made!  This has easily saved us ten hours a week and we're only a small business. Silvia Haddock, Finance Manager Woodleys Group
The MyTimesheets app is designed to make the payroll process faster, more accurate and easier for you and your team.
We believe MyTimesheets would be of benefit to you and your team and we look forward to scheduling a few minutes in your diary for a brief conversation about how it can improve the way you manage employee time and attendance.
*Time Creep – The effect of the small, incremental and often hidden costs of incorrect recording of time, tardiness, rounding errors, calculation errors, buddy punching etc plus potential keying errors and the time it takes to key data into your payroll or job costing system